The Octopus Curse: A Collection of Clingy Poems (2019)
Blurb:
Science would have us believe that we are nothing but cell upon cell. I disagree. We are made up of stories. The stories we hear from our mothers, the ones we tell our daughters. The tales we share with sisters and friends. The ones we never say out loud, but are heavy on our minds and run like a fever in our blood.
There are a multitude of great divides between us; race, religion, cultures, the way we dress, the languages we speak, but the stories we tell bridge us together in the universal tongue of smiles, tears, pain and laughter. They remind us that, as women, we're all chasing similar fairy-tales.
This book is a call to celebrate the bridges, delight in our stories and to focus on the joy in our lives right now, rather than racing behind the happily-ever-after. That will come in it's own time.
Buy a copy of The Octopus Curse!
What Your Soul Already Knows (2018)
Blurb:
We live life like automatons, moving with reckless inattentiveness through the preset motions. We have lost touch with our inner selves, the self that has all the answers, that is imbued with the natural balance of joy and productivity. What have we forgotten? What have we lost to this mechanical lifestyle?
The secrets to joy, aren't secrets at all. They aren't being whispered. You are just not listening loudly enough to the wisdom of your inner voice.
This book is a reminder to listen.
It is a detailed exploration of elements such as personal qualities, interpersonal skills and healthy habits that make up the path to intuitive happiness and productivity.
Buy a copy of What Your Soul Already Knows (WYSAK)!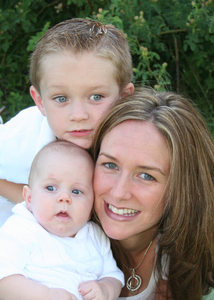 Emily
@Emily
What an incredible book!! I am on a bit of a high after reading it. Dr Salma Faro has such a beautiful gift! I'm so grateful to her (and to her encouraging husband) for following inspiration, for this book is inspired. It is full of reminders of all we have to be grateful for and that we can rejoice in all circumstances. We can find peace and even joy in ALL we experience, the great and even those experiences we may view as not so great. We can be happy because of them, not in spite of them. Can you image? Knowing the secrets to finding joy no matter what? She shares several ways in this book and she does it all so poetically! I recommend reading this book once from start to finish and then going back and picking a section at random to read as a daily meditation. Then get a copy and share it with your friends! Let's spread the joy!! I received a free copy of the book from the author in exchange for my review and then I bought a copy to share with my bestie!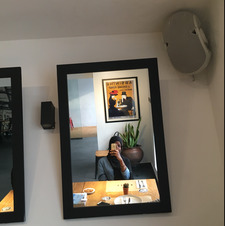 Aisha
@Aisha
I don't like reading self help books. There, I said it. I know this sounds weird but I grew up seeing a lot of self-help books around me. A lot of Nigerians read self-help books like they are the next best thing since Jollof rice 🙄🙄 so when this author approached me, I was skeptical. Then my friend, Assia wrote a review and I decided to pick it. . . What Your Soul Already Knows live up to its name, it is full of A-Z bits of what Your Soul literally Already Knows. From attitude all the way to zeal, the book is divided into small sections that subtly remind you of all you need to be a better human to the world and to yourself. This was what I liked most about the book; because each chapter wasn't bothersome, I was able to truly reflect on the important points. . . Also, like most self-help books, it had a feel of a memoir to it but the author didn't outdo herself by infusing too much anecdotes. Just the right amount to remind you what you already know. The writing is also simple but well-crafted so that you learn one or two new words. I also learned some new ways of constructing sentences. . . So yes, a solid 4.5 star read that I would definitely be rereading. I recommend it to everyone. I also can't wait to watch Salma's writing improve and I hope she gets signed by a worthy publisher 👌🏾👌🏾 This book was sent to me by the author in exchange for an honest review.
paulinereidbookreviewer
@paulinereidbookreviewer
I was given this Ebook, in exchange for an honest review. From Authors Notes "We started with reconnecting with the inner child in ourselves and the benefits of feeling lost. We trekked through different aspects of positive living ranging from forgiveness to resilience and cumulatively landed on setting concrete life goals". This little self help book is remarkably well set out. The author, herself, has stuck to a universal language that I feel even YA's can pick up and not get confused on. Although it draws on her own experiences, you could identify the situations with your own and agree upon them. A very chatty, friendly 98 pages. The chapters had a good feel to them. Each chapter set out where you could ponder and genuflect at the end. I took this in small doses because of this. I have read self help books before and you always hear the same messages and they conclude the same thing. It's always positive to reinforce something you already know. This comes highly recommended by me. It will suit anyone who needs a bit of an uplift, to anyone who wants to reinforce what they already know, for inspiration of any kind, to achieve life goals, to grow more confident and for anyone who wants to be more of a self balanced individual.